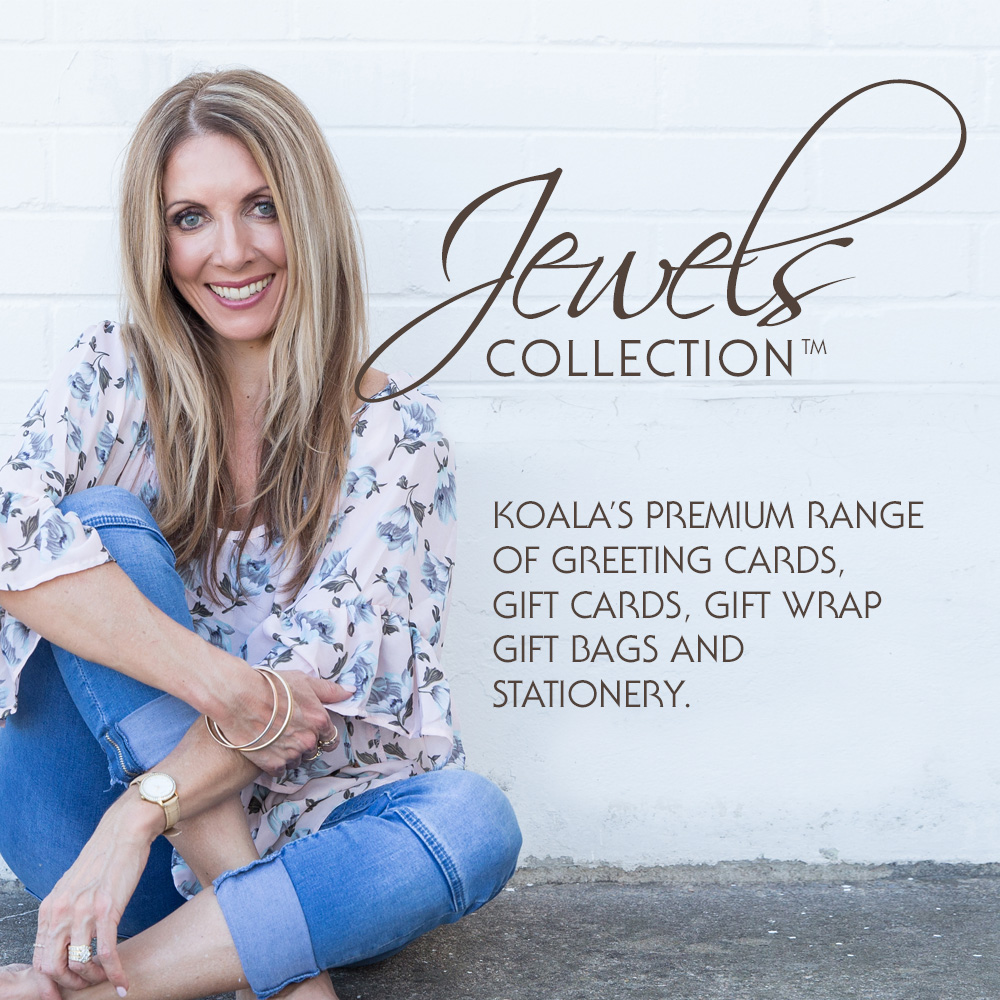 Julie Swan
JULIE SWAN embodies design, individualism, self-expression and appreciation for the finer things on a day-to-day basis. A fresh and personal approach is reflected in her beautifully elegant designs of the Jewels Collection of greeting gift cards, gift cards, wrap and bags. This stylish range of gift paper products excites the senses both visually and texturally through the fusion of classicism and modern imagery styles offset by neutral tones and woven linen-finished paper stocks.
At the age of 16, unsure of where her future would take her, Julie entered the graphic arts industry with a boutique typesetting firm based in North Sydney. Guided by her passion for design, composition and conceptual layout, Julie devoured the four years of study at Ultimo Graphics Arts College, receiving the award for Apprentice of the Year in Composition as well as the Graphic Art Services Award for Outstanding Design in 1991.
When briefed by Tony Grieve, Managing Director of Smiles Card Company based on the NSW Central Coast to create a fresh, stylish product everyone could afford, the Jewels Collection(TM) was born. This opulent range of gift cards, gift tags, gift wrap and gift bags are Julie's latest creative success, bringing a stylish and unique look to the market sought out by boutique and upmarket retailers both nationally and internationally.
Jewels is inspired by current trends in homewares, wallpaper prints, soft furnishing and fabrics, resulting in gift wrap, cards and bags that can be mixed and matched for a more personalised look.
Voted number one in the Greeting and Gift Magazine spring 2011, the Jewels Collection(TM) went on to secure the Silver medal for Card of the Year December 2011.